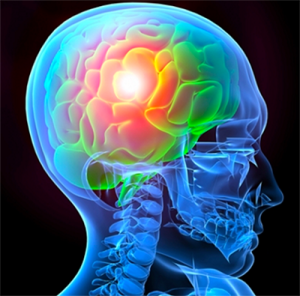 When you or someone close to you suffers a brain injury, the last thing that anyone connected to the incident is thinking is pursuing legal matters. In the twenty four hours that follows a brain injury, the focus is on getting immediate care. Brain injuries have a huge impact on the quality of life for the thousands of people who sustain them each year. The aftermath from having such a serious injury happen to you can include medical bills, hospital stays, pain and suffering, and a completely changed way of life.
Not everyone can cover the costs of dealing with a brain injury on their own. While insurance may cover part of it, victims of brain injury often end up paying out of pocket to get treatment for an injury that they never caused in the first place. A qualified law office with experienced attorneys could help you recover compensation that can help you pay your medical bills and restore some quality of life. If you or someone you know has experienced a brain injury recently, The Law Offices of Payas, Payas, and Payas can help.
Consult a Brain Injury Attorney to Determine If You Have a Case
Consulting a qualified brain injury attorney on your case may be able to help you figure out if you have one. An experienced attorney will be able to advise you and help you file a claim. Compensation is possible, but only if you seek out legal aid. The Law Offices of Payas, Payas, and Payas may be able to help you file a claim and receive compensation for the losses you or someone close to you has suffered. Lawyers who specialize in brain injury cases have a history of helping clients file claims and pursue their best chance at recovering compensation for financial, emotional, mental, and economic losses that you have sustained as a direct result of your injury.
Our experienced brain injury attorneys will do everything they can to ensure that you triumph in a court of law. Many brain injuries occur as a result of owners, managers, drivers and more neglecting their responsibility to be safe and ensure the safety of those around them. Don't pay with an injury and pay out of your own pocket if you do not have to! Filing a claim is one of the best things you can do if not the best thing in the aftermath of a brain injury. It is your best shot at receiving compensation.
The Law Offices of Payas, Payas, and Payas will do everything that they can to help you get that compensation. Do not suffer in vain. Even coming in for a consultation with an experienced brain injury attorney will help you determine if you have a case. Victims of brain injuries often have to rebuild their entire lives from the ground up. When it comes to attempting to restore your quality of life, an experienced attorney can help. Contact The Law Offices of Payas, Payas, and Payas today to see if you may have a case.