Dog Bite Law in Orlando, Florida
A vicious attack by a large dog is horrifying and life-threatening. But even a single bite by a smaller, tenacious dog can lead to a serious injury. At Payas, Payas & Payas, LLP, our personal injury attorneys have represented victims of dog bites and other animal attacks for more than 35 years.
We provide attentive, personalized legal representation for a variety of injuries, including:
Rabies and other infections

Scarring and disfigurement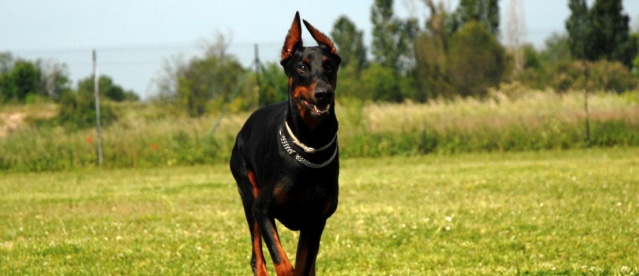 Experienced Attorneys Win Compensation for Dog Bites in Orlando
Let Our Family Serve Your Family
Strict Liability For Dog Bites In The Orlando Area
Florida imposes strict liability on dog owners for the behavior of their pets. If you've been bitten by a dog in the Orlando area, you don't have to prove that the owner was negligent in supervising the dog or that the dog had a prior history of viciousness. If you are in a public area or lawfully on private property, the fact that the dog bit you is generally enough to make the owner liable. Our personal injury attorneys can effectively manage your claim to compensation for:
Medical bills
Financial losses, such as lost earnings, directly attributable to your injury
Pain and suffering
Help With Exotic Animal Attacks
The Orlando area is home to theme parks that feature exotic animals. In fact, exotic animal ownership is popular throughout the state of Florida. While there's much that's positive about the protection private ownership gives to a wide variety of species, there are dangers to treating wild animals as pets. After all, dogs have been domesticated for thousands of years. They're bred to be safe around people, and yet even they occasionally attack. How much more dangerous are species that haven't been bred as pets?
Payas, Payas & Payas, LLP is ready and able to represent clients who've been attacked by exotic pets, including alligators, chimpanzees, big cats,  monkeys, macaws and a host of other species.
You can rely on Payas, Payas & Payas, LLP in cases of dog bites and animal attacks
If you've been seriously injured by a dog or other large animal in the Orlando area, we can provide the effective legal representation you deserve. Call Payas, Payas & Payas, LLP at 407.888.8888 or contact us online to schedule a free consultation. As with all accident cases, we work on a contingency basis, so you pay no legal fees until we recover compensation for you.