Dangerous Highways in Orlando and Central Florida
Drivers have the right to expect that the roads they drive on are safe. Unfortunately, many of our state and interstate highways actually cause or contribute to traffic accidents, taking their toll on persons and property. Whether it's defective design, faulty construction or neglected maintenance, dangerous road conditions cannot be tolerated. At Payas, Payas & Payas, LLP, we're not afraid to challenge the county, state or federal authority charged with guaranteeing the safety of a highway.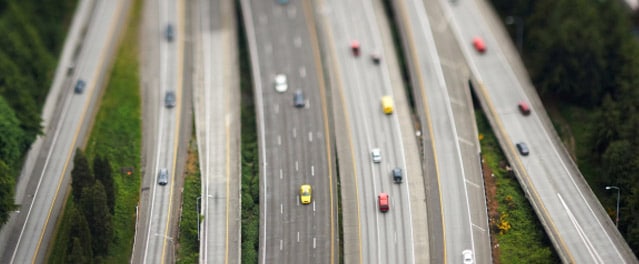 Helping You Recover When Road Conditions Contributed To Your Injury
Leading The Fight For a Safer Florida
At Payas, Payas & Payas, LLP, we're motivated to help our clients, whom we view almost as members of our own family. Whenever our car accident attorneys represent an injured party, we provide personal attention and emotional support, along with highly professional legal counsel. But when an accident involves unsafe highway conditions, we're fighting for more than our individual client. We're forcing county, state and federal authorities to account for their negligence and correct a danger for anyone traveling Florida's highways
For more than 35 years, our highway accident attorneys have fought to win compensation for motorists and their passengers injured because of unsafe conditions, including:
Blind curves
Faulty guardrails
Insufficient drainage
Narrow or soft shoulders
Poor signage
Potholes, ruts and broken pavement
Sharp curves
Sink holes
Steep downgrades
Unmarked hazards
Unreinforced medians
When you combine these hazards with the number of distracted drivers on the road, it's clear that Florida's roads are not as safe as they could be.
Let Our Family Serve Your Family
Proving Dangerous Conditions On Florida's Highways
As mentioned earlier, a highway can be dangerous for several reasons:
Defective design — The plan for the road creates a hazard. This includes steep grades, sharp turns and blind spots that put drivers at unnecessary risk.
Faulty construction — If the plan is good, the execution of the plan can be bad. The contractor may not work according to the specifications of the design or may use substandard materials that render the roadway unsafe.
Neglected maintenance — Storm damage and age are two factors that hurt the structural integrity of roads and bridges. But municipalities can also neglect warning signs and traffic signals.
While some dangerous conditions are obvious, as with a bridge collapse, other hazards are not always easy to prove. We consult with experts in the area of highway transportation, including architects, engineers and accident reconstructionists to make your best case for recovery.
Rely on Payas, Payas & Payas, LLP in dangerous highway accident cases
If you've been seriously injured in an accident in the Orlando area and have reason to believe roadway conditions played a part, call for a free consultation and case evaluation. Get the capable representation you deserve from Payas, Payas & Payas, LLP by calling 407.888.8888 or contacting us online.