Premises Liability and the Law
Premises liability refers to the duty of a landlord or business proprietor to make a property safe for anyone who legally enters. The Orlando area is home to a thriving tourist industry, where resort and theme-park operators encourage people from all over the country to visit. Of course, it's not enough to promise a memorable vacation. These companies are obligated to make their venues as safe as possible for the visitors they invite. Unfortunately, every year, many visitors to these Orlando businesses suffer serious injuries.
At Payas, Payas & Payas, LLP, our personal injury attorneys provide capable representation for a variety of slip and fall accidents at restaurants, supermarkets, public places and private residences, as well as for:
Amusement ride accidents
Fishing boat accidents
Mass transit accidents
Resort torts
Tour bus accidents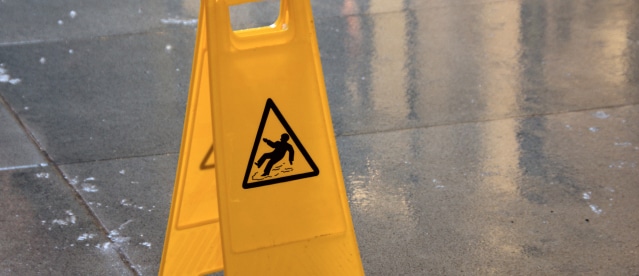 Experienced Orlando Premises Liability Attorneys
Let Our Family Serve Your Family
Determined and concerned representation for out-of-state accident victims
Visitors from out of state or other parts of Florida often find themselves at a disadvantage when they are injured in the Orlando area. Most would prefer to recover their health at home, but need to make sure the Orlando personal injury attorney they entrust with their case will work diligently on their behalf. Our firm has more than 35 years of service to victims of catastrophic injury. We pursue your case as if we were working for a member of our own family. We have the experience, know-how and determination to secure the maximum compensation for your case.
Establishing liability for foreseeable third party crimes
Property owners are liable for more than the immediate hazards associated with unsafe conditions. If the property owner has created or failed to remedy a condition that invites crime, that owner could be liable for losses and injuries caused by an opportunistic criminal. So, if a landlord fails to replace a broken lock on the front door or the front buzzer system, giving a mugger easy access to a building, that landlord could be liable for a subsequent robbery
Rely on Payas, Payas & Payas, LLP to win compensation in premises liability cases
If you've been seriously injured in a slip and fall accident in the Orlando area, call Payas, Payas & Payas, LLP for a free consultation and case evaluation. Even if you're visiting from out of state, you can get the capable representation you deserve by calling 407.888.8888 or contacting us online.