Motorcycle Accident Law in Orlando, Florida
Motorcycle accidents in the Orlando area often result in serious bodily injury for the rider. If that has happened to you or a loved one, the accident attorneys at Payas, Payas & Payas, LLP can help. We have represented injured motorcycle riders for more than 35 years. We understand the pain and anxiety you face as you struggle to recover physically. Lost income and rising medical expenses can take a heavy toll, especially during a time when you should focus on your health. At our firm, you can count on determined representation, personal concern and emotional support as we work to obtain the full compensation you deserve.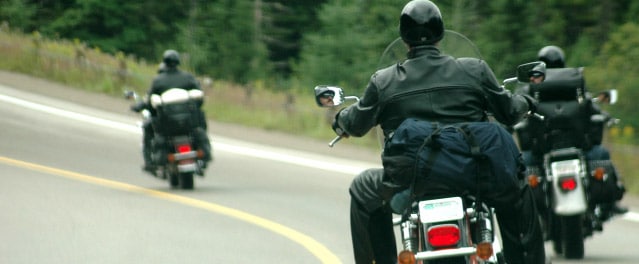 Orlando Motorcycle Accident Attorneys
Let Our Family Serve Your Family
Close Personal Attention Throughout the Legal Process
We understand you have a lot riding on the outcome of your motorcycle accident claim. You want to know your injury attorney is focused and working hard to ensure your award will meet your financial needs. At Payas, Payas & Payas, LLP, we're regularly available to answer your questions and always keep you updated on any progress in your case. We do everything we can to educate you about the law, the legal process, and standards and practices of the insurance industry, so you're fully informed and can make the best decisions regarding the direction of the case. Finally, we accept all accident cases on a contingency fee basis, so you never have to pay legal fees upfront. You don't pay until we recover compensation through a negotiated settlement or trial.
Experience Helps Us Maximize Your Compensation
Motorcycle riders assume a great deal more risk of bodily injury than do automobile drivers. Because they are not encased in steel and surrounded by airbags, bikers are far more likely to suffer:
Broken bones
Neck trauma
Skin lacerations (road rash)
Spinal injury
Traumatic brain injury (TBI)
A serious accident can easily lead to permanent disability, if not wrongful death. To obtain full and fair compensation, you need an experienced attorney who can gather the necessary data to project over time the true amount of your actual losses and justify your claim for compensatory damages. You are entitled to recover for:
Medical bills, present and future
Rehab expenses, present and future
Cost of remodeling your home to accommodate long-term disability
Lost income, present and future
Pain and suffering, present and future
You Can Rely On Payas, Payas & Payas, LLP For Your Motorcycle Accident Case
If you've been seriously injured in a motorcycle accident in the Orlando area, get the capable representation you deserve. Call Payas, Payas & Payas, LLP at 407.888.8888 or contact us online to schedule a free consultation.