Assisting Individuals and Families with Wills in the Orlando Area
A will is a legal document that allows you to decide how your assets should be divided after your death. If you have underage children, you can decide who gets custody of them should you die before they reach adulthood.
It is a good idea to have a lawyer draw up a will for you, detailing everything you want how you want it so there will be no confusion once you are gone.
Contact our firm today.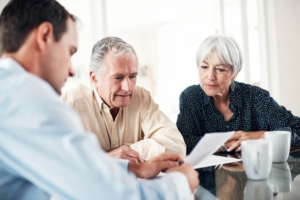 Orlando Wills and Testaments Attorneys
Let Our Family Serve Your Family
Compassionate Support For Your Estate Planning Needs
No one wants to think about their own death and deciding how to divide your assets can be upsetting and complicated. At Payas, Payas & Payas, LLP, we understand the emotional toll drawing up a will can have, so we make the process as painless as possible. We are prepared to:
We represent injury victims in personal injury cases involving:
Help you identify your assets
Explain the legal ramifications of your decisions
Determine what type of will you need
Create a will that is legal and binding
You Can make changes to your will at any time, for any reason, including:
Divorce
The birth or adoption of a child
The death of one of your beneficiaries
For simple changes, we can create a codicil, which is an amendment to your existing will. For major changes, you can create an entirely new will that will supersede the old one. Whatever you decide, we will be there to help guide you through the process.
Writing your own will is not the only reason you might need an attorney for a will. What if you think a family member's will is questionable? You can hire an attorney to "contest the will" if you think the will is flawed. Disputes over wills are very common. When you hire us, we do everything in our power to determine the validity of the document and get you the outcome you were hoping for.
Call Payas, Payas & Payas, LLP for felony and misdemeanor defense in Florida

Serious charges require an experienced and concerned attorney. For legal assistance in Orlando, call Payas, Payas & Payas, LLP at 407.888.8888 or contact us online to schedule a free consultation.