Orlando Serious Injury Lawyers
Caring for the Community of Central Florida
Sadly, there are some accidents from which a person never fully recovers. When injuries are so severe that they permanently alter the course and quality of a person's life, the need for just compensation is even greater. For more than 35 years, Payas, Payas & Payas, LLP has fought for seriously injured parties and their families to obtain the full compensation necessary for a life-time of care. We provide highly personalized services and work closely with you during your difficult time. We fight for you as if we were fighting for a member of our own family.
Numerous clients have relied on our strong advocacy and sensitive counsel for a range of catastrophic injuries, including:
Birth Injury
Burns
Paralysis
Spinal Injuries
Traumatic Brain Injury (TBI)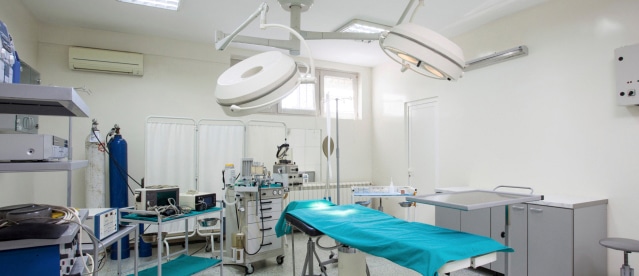 Orlando Accident Attorneys For Serious Injuries
Let Our Family Serve Your Family
Experience Helps To Maximize Your Compensation
There are significant financial needs that attach when a person is permanently injured. Medical treatment and rehabilitative care are now lifetime expenditures. The injured party may never be able to work again, so income loss must be calculated well into the future. The party's home will probably need to be remodeled to accommodate physical limitations. Finally, there is a lifetime of pain and suffering to compensate. Your attorney's task is to come up with a mathematical formula that takes all these factors into consideration, plus cost of living increases and other variables, and calculate an amount that is sufficient to meet your needs. An experienced accident attorney has handled similar injuries, knows the floor and the ceiling for such a claim, and can support the amounts requested with detailed documentation.
Strategies for Recovery Beyond Insurance Limits
In the Orlando area, serious injuries sometimes result from slip and fall accidents at resorts with almost unlimited liability insurance. But in many cases of traumatic injury, the party thought to be at fault cannot possibly meet the injured party's financial needs. For example, a driver who makes a modest income may only carry the statutory minimum of car insurance. If that driver causes a three-car pile-up and one of the passengers is paralyzed, that minimal coverage would amount to a small drop in a very large bucket. A plaintiff could go after the driver's assets, but there's probably not much to attach. In such a case, you can win full compensation only by proving someone else was also at fault.
Payas, Payas & Payas, LLP is determined to see our seriously injured clients compensated. We thoroughly research your accident to determine if there were any other contributing factors. In car accidents and motorcycle accidents, our attorneys consult accident reconstruction experts and civil engineers to see if highway design, lighting or the timing of traffic signals played a role. Did the design of any of the cars cause the accident or exacerbate the damage? We do everything possible to ensure a full and fair award of compensation.
Contact Payas, Payas & Payas, LLP for strong but sensitive representation in traumatic injury cases
Serious injuries require equally serious legal representation. Call Payas, Payas & Payas, LLP at 407.888.8888 or contact us online to schedule a free consultation.