If you're involved in a bicycle accident in the Orlando area, our attorneys recommend that you take these steps:
Report the accident — Florida law requires you to report any accident that causes $500 or more in property damage or personal injury. Given the cost of bicycles and emergency room care, that's an easy level to reach. A police report will help later in your accident claim.
Don't apologize to the other party — While it's important not to antagonize anyone else involved in the accident, apologizing for what happened will be taken as an admission that you (at least partially) share responsibility. You can bet the other party will use your apology to deny you payment later on.
Preserve evidence — You must document evidence to support two points: who was at fault and how much you lost. You should collect contact information from all witnesses, photos of damage to the other vehicle (if one was involved) and photos of the accident scene. You must also keep your damaged equipment: bike, helmet, clothing and any other items damaged in the crash. Then get your physical injuries checked.
Call your insurance company — With bike accidents involving a car, your auto insurance will cover your physical injuries.
Document everything — Starting with the evidence you preserved, compile a record of all expenses and communications stemming from your accident.
Fight the ticket — If you were issued a traffic ticket at the time of the accident, paying it is an admission of guilt that could negatively impact your claim.
Don't tweet or post on Facebook — Social media is not the place to air your personal injury case. Whatever you post can and will be used against you as you try to collect on your claim.
Call an accident attorney immediately — Payas, Payas & Payas, LLP accepts all injury cases, including catastrophic accidents and wrongful death, on a contingency basis, so you pay nothing to talk to us. We can evaluate your case and get your claim started on the right foot.
Let Our Family Serve Your Family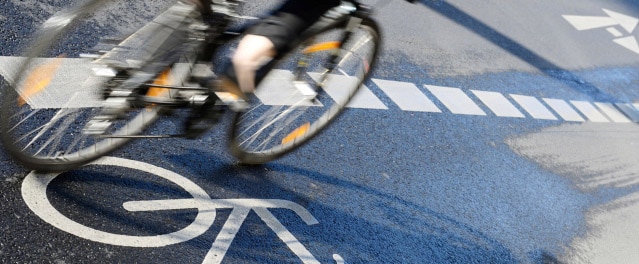 Bicycle Accident Lawyers
Comparative fault in Florida bicycle accidents
As with auto accidents, your recovery can be reduced if the other party can show that your negligence contributed to the accident or made your injuries more severe. Ways in which cyclists contribute to accidents include:
Failing to obey stop signs or traffic signals

Riding after sundown with inadequate lighting or reflectors

Proceeding straight through an intersection while in a right-turn-only lane

Passing parked cars within the 40-inch "door zone"

Leaving the right-most portion of the road without good cause
Making a left-hand turn from a bike lane

Changing lanes or turning without using proper hand signals

Wearing headphones while riding

Obstructing the flow of motor traffic

Cycling on limited access facilities such as bridges with no bike lanes or interstate highways
Our knowledgeable accident attorneys can refute evidence that you contributed to your accident and make your best case for recovery.
Count on Payas, Payas & Payas, LLP for reliable representation in your bike accident case.
For a free evaluation of your accident case by an experienced attorney in Orlando, call Payas, Payas & Payas, LLP at 407.888.8888 or contact us online to schedule a free consultation.