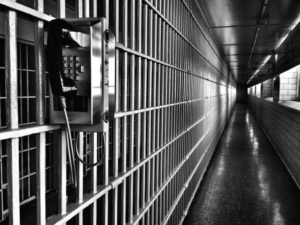 Have you been arrested and taken to jail? Well if you ever find yourself arrested and taken to jail, you may find this handy. You typically get one call when you're arrested and they let you out of the cell to make it. Only these days, some penitentiaries might use phone monitoring computers apps to record the phone call in entirety. Some systems might tell you, some might not alert you to this fact– it depends!
So this means that most places are going to record your phone call and it will be handed right over to either a prosecutor handling your case or law enforcement. Even if they don't actively record everything, they might be able to eavesdrop on your phone call at the touch of a button and what you can say can be used as evidence against you. If you are flustered while in jail, this has a chance at working against you.
If you get arrested, your best option is to contact a criminal defense attorney in Orlando. Legal counsel will hear out your case and also can advise you on not discussing your allegations, case, or the factual information about the case to anyone in the phone and perhaps even if you are in their presence. Most states only allow attorney-client privilege, not the privilege of any other relationships. Read on and find out more.
Only your lawyer can give you the proper legal advice that you need. Even if you think it's safe to discuss matters with your loved ones and feel relaxed speaking on the phone, what you say or what they say could always be played back to a jury. Even swearing or being heated may be used against you to paint things one way or another. So it's a good idea to stay calm and say the minimum, always keeping what you say in mind and your mood level. You don't want to let anything influence or affect your case negatively.
Preserving your fifth amendment rights should be your priority, as should saying the minimum while speaking over the phone to anyone. This is not the time to have full-scale conversations and in-depth confessionals over the phone. You are using the jail phone right now, not your phone– behave as such! Never talk about the particulars about what is going on with your case or anything that can be used in court.
If you are going to go over your case, go over it with a defense attorney in your area that is physically there with you. When you have a skilled attorney or lawyer on your side, that is when you can speak in confidence (and be sure that they are in your physical presence). Call The Law Offices of Payas, Payas, and Payas if you need someone to represent you. They might be able to provide valuable legal counsel and see what your rights and options are moving forward. Call today and see if they may be able to represent you.