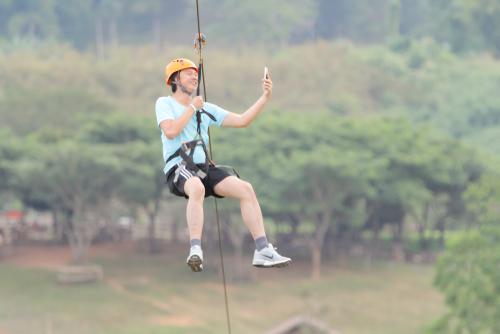 We tend to go to social media naturally for as lot of things in our lives. We post to social media sharing sites and update people on the events that are going on with us constantly, often without thinking twice.
When something is done daily, you may not consider the consequences of posting on social media. You may have a public or a private account; regardless, car accidents can be really tough to go through.
Furthermore, you may be having a tough time when it comes to dealing with the aftermath. You may have already had a tough time dealing with the insurance agency as well as your own. When it comes to getting what you need, you may have to turn to suing or a lawyer to help you with your attempt to get compensation or damages for what you have been through.
If you have experienced an injury recently and have wanted to sue, chances are that the adjuster is going to be relatively friendly. However, do not be fooled. At the end of the day, most insurance adjusters want to pay out (a.k.a. offer YOU) as little as possible in the hopes that you take it.
When it comes to an accident, the more serious that it is, the more that you will need representation. You should largely hire a personal injury attorney to represent you regardless if you are looking for someone that is going to be able to have your back in your quest for compensation.
Insurance companies frequently use sneaky tactics to try and defend their policies (a.k.a. paying as little as possible). This often includes sending investigators on your trail. They'll videotape the plaintiff doing something wrong or they'll turn to social media deep diving to see what's going on and if they can find anything that fits as 'evidence' that's going to help them to support their case.
Bottom line– if they can find anything that they can use to make an injured person appear to be faking an injury, then they will do it. Insurance companies may even turn to this route and do it themselves to save money. Plenty of insurance companies have created throwaway accounts to friend someone in order to get access to information about that person.
These days, defendants usually request social media profiles as well as posting during the discovery phase. Case law has made it clear lately that profiles on SM are subject to the same general rules of discovery, as long as the request is reasonable and relevant to the suit's subject matter. Your Tweets or Facebook updates or Instagram posts could all be used as evidence later– and even purposely taken out of context in an attempt to discredit your allegations.
If you do have social media, changing your privacy options to limit your posts to friends and family in your life is smart. Someone can still request your information via discovery, but they will not be able to freely obtain it otherwise.
Keep an eye out for fake friends or requests from people that you don't know. Basically, if you put it online, it could end up in court. Be aware of your postings or even take a break or suspend your account if you're going through something. In the end, you'll likely be glad that you did.