When it comes to auto accidents, it may seem that they happen all too frequently. It turns out that the numbers are there to back it up. You likely have been in an accident yourself or know someone that has been. Perhaps they had no injuries, a slight injury, or didn't make it back out. A lot of people get their lives totally turned upside down thanks to being in a horrible accident that they never saw coming.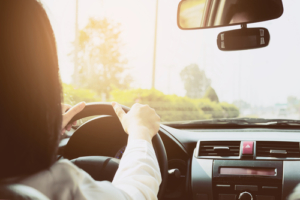 It's important to remember that we all benefit from safer roads and an added emphasis on safe driving. Children as well as adults are affected a lot during accidents, and some of them never get the chance to grow up and live their lives.
How can we all try to practice driving safety? Putting the lives of others first is a great way to try and practice intention and focus while on the road. If the goal is safe driving on our side of the street, then perhaps we can reduce the amount of people affected by unsafe driving or preventable accidents in the first place.
Driving safety involves being present when you are in the driver's seat (and not being distracting as a passenger). It's all about doing your best to be on top of all of the basic and focused while you are on the road.
Check out these quick tips for safety.
Buckling up. Make sure that you and all passengers have your seat belt on.
Air bag check. Have your air bags inspected to make sure they are present and working properly.
Double check that all child seats are secured and properly installed with belts on. A lot of children get injured when an accident occurs and they are not in their car seats properly or the booster seats is simply not secured as it should be.
Do not drive distracted. If you're operating a motor vehicle, there should not be a cell phone anywhere near your hand. Your eyes should be on the road at all times.
Never turn around while driving. Let the kids scream if you have to or put on music!
Safe driving is the key to everyone living a good life. Thousands of children, teenagers, and adults get injured or lose their lives every year due to an accident on the road. While not every accident can be prevented, some of them can with a sharp eye on the road.
Don't assume that every driver is as cautious and responsible as you. If you see someone that is crossing the lines of the road or drunk, call the authorities and report them. You could just save a life.
If you or someone else has been in a car accident due to negligence, get your injuries checked out and hold on to all of your records. Then contact an attorney and make a consultation appointment to see if you have a case, and put others first while driving by being as safe and focused as possible.